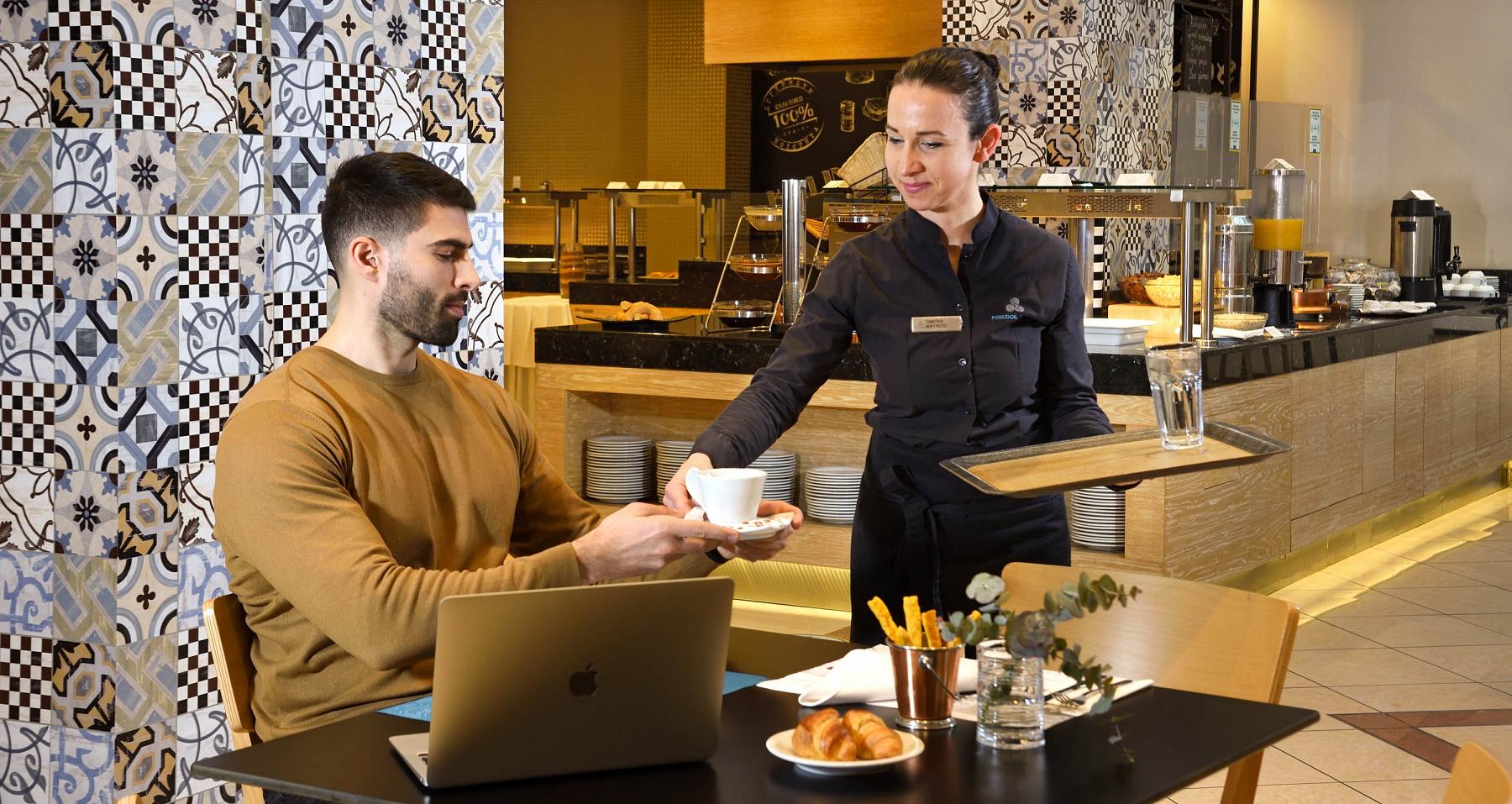 Greek Gastronomy at its best, every morning cooked to perfection and served carefully for our lovely guests. Try out the wonderful local products that have been hand-picked from various places in Greece, in a feast of flavors and aromas. Fresh grown fruits and vegetables, dairy products produced with care and with the distinctive character of Greek villages, pastries and pies, bread varieties and spoon sweets, they all compose a hearty buffet filled with colors, superb taste and ingredients of the finest quality. Taste the specialties at the Healthy Corner, a place we have prepared for you with marvelous low fat, traditional products and recipes. The backbone of Mediterranean cuisine with extra touches from our team of professionals will delight you, as you smell the fragrances of freshly grounded coffee and Greek beverages that will perfectly accompany the most delicious breakfast dishes!
Following our Greek breakfast, taste even more tempting dishes at our Sunday Brunch. A wide selection of local products combined in a unique way, so as to highlight the tension of every single ingredient and reach harmony with each bite. The best way to get together and discuss over a platter of amazing specialties, sipping on some smoothie and getting the energy you need to keep going. Before heading out to your new adventures in Athens, a visit to our Brunch is certainly in your to-do list!
Poseidon's breakfast:
Daily 07:00-10:30 |
Brunch at Roof Garden:
Every Sunday 11:00-16:00 with extra charge.
Breakfast from Crete
|
Breakfast from Thessaly
|
Breakfast from Macedonia
|
Breakfast from Cyprus
|
Breakfast from Thrace
|
Breakfast from Roumeli