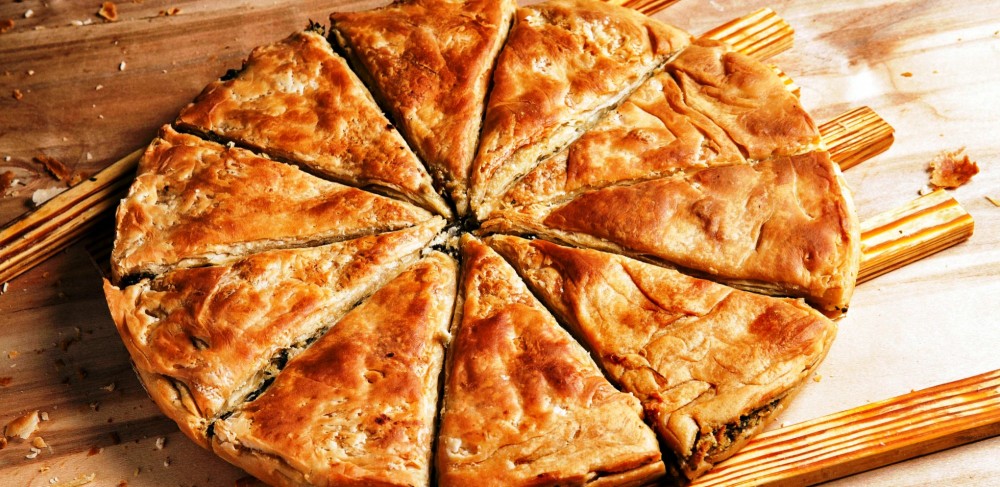 Our country is a blessed place, where generously offers us its goods. All these are gathered in the "
Greek Breakfast
" and compose the dishes we offer to our guests daily. Depending on what each place produces, according to climatic conditions, its soil and its historical course and its influences, its particular gastronomic culture is shaped.
Our goal through Greek Breakfast is to highlight it and make it known to Greeks and foreigners. We started with the
region of Crete
where its gastronomy is the basis of the Mediterranean diet. Now it's the turn of the region of
Thessaly
, hometown of hotel chef, Tassiopoulou Angeliki.
Here is produced 40% of the total agricultural production of the country. In Pinios valley, is grown corn, rice, olives and a wide variety of vegetables and citrus. Livestock farming is also highly developed, with the meat and dairy products of the region distinguished for their quality and taste. The famous trachanas, fresh eggs and sausage, decorate Thessaly table while holding a prominent position in a genuine Greek breakfast.
All raw materials listed in our buffet either individually or as ingredients of recipes are at the heart of the Mediterranean diet. Bread, nuts, olive oil and olives, yogurt, honey and fresh fruit are some of them.
So in December we will have the pleasure to offer to our visitors a Thessalian breakfast, where the pies such as "plasto Trikalon", "batzina Karditsas" and "milk pie Larissas" are dominating. For anyone who wishes, can taste our trachana with feta cheece crub, or scrambled eggs with tomato cubes and sausages from Trikala.
Cookies accompanying the coffee will consist of traditional apple pies from Zagora, biscuits with hazelnuts from Meteora, buns with honey and sesame from Pilio mountain.
In the sweetest part of the buffet will offer "halva Farsalon" with almonds and fresh butter, "roxakia Larissas, "melahrini" with nuts and raisins, "ravani" with yogurt and oranges from volos.
Our recent certification in the provision of the Greek breakfast is a guide to our efforts to highlight the quality and authenticity of the recipes offered and at the same time the visitor to discover our gastronomic culture.
We therefore welcome you and invite you to learn and enjoy our Greek breakfast.
Discover through this, the diversity of every corner of our country.
Besides, when you're here, you're family!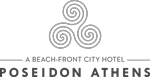 72 Posidonos Avenue
17562 Paleo Faliro
Athens / Greece
Tel.: +30 210 98 72 000
Fax: +30 210 98 29 217
E-mail:
info@poseidonhotel.com.gr
ΜΗΤΕ: 0261Κ013Α0051000