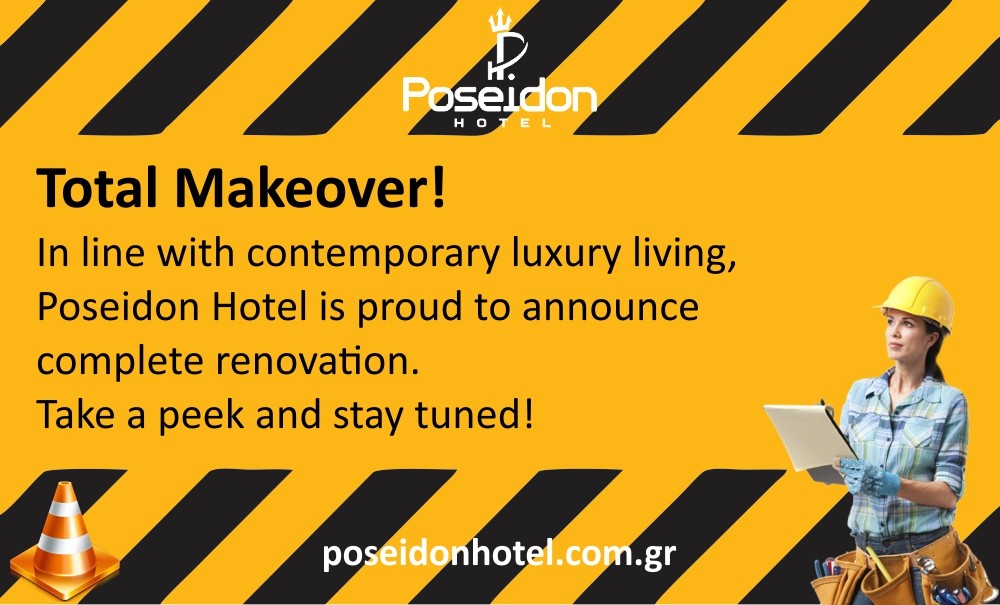 Poseidon Athens Hotel Total Makeover!

In line with contemporary luxury living, Poseidon Athens Hotel is proud to announce complete renovation until 09/04/2018.
Take a peek and stay tuned!
Poseidon Athens Hotel is taking urban luxury living to the next level, proudly renovating all
rooms
and the
Roof Garden
. It is not just going to be partial refurbishment, rather than total makeover! In perfect alignment with sustainability and eco-friendly nature, our team of professionals has created places of absolutely functional interior design and vast spaces.
Don't you want to be part of the brand-new concept inaugurated at Poseidon Athens Hotel?

Each room and our
Junior Suite
will be renovated, with the principles of modern convenience and supreme aesthetics. Everything will be made brand new, from the plugs and the contemporary led lighting to the addition of extra space and the stylistic boost of the interior. Comfortable furniture, abundant sunlight bathing the room and modern, sparkling bathrooms with stunning view, soft fabrics and elegant details, each element complements the charms of a seaside resort with
smooth connectivity
to all parts of Athens.
The
Roof Garden
will be transformed completely, exuding the air of a modern and luxurious deck. With signature furnishing, high quality hardwood in soft earthy tones and amazingly lavish details, the
Roof Garden
gets flooded with natural sunlight and offers the ultimate place to relax and enjoy panoramic vistas to the sea and sky. Now the concept of easy living, laid-back atmosphere and absolute relaxation prevails. The
Roof Garden
is bound to become the new trend in the Athenian Riviera entertainment, with a wide array of drinks and cocktails along with the mesmerizing view that has already captivated the hearts of everyone lucky enough to enjoy such an experience.
Renovation will take place from New Year's Day, as the perfect gift from Santa to all travelers interested in prestigious, contemporary and utterly luxurious accommodation in Athens. The project is scheduled to complete after Easter celebrations. You are of course more than welcome to proceed with your
bookings
and start counting till the brand-new, sparkling Poseidon Athens Hotel launches again in April.
We will be looking forward to welcoming you to our hotel, introducing you to the core essence of an urban retreat blended with cutting-edge modernity, sustainability and unpretentious luxury… topped with the cordial service that has always defined us and the
incomparable view to the endless blue
, where Poseidon reigns…!!!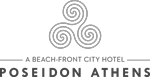 72 Posidonos Avenue
17562 Paleo Faliro
Athens / Greece
Tel.: +30 210 98 72 000
Fax: +30 210 98 29 217
E-mail:
info@poseidonhotel.com.gr
ΜΗΤΕ: 0261Κ013Α0051000